MULTIPLE PURPOSE AIR PURIFIERS AIR CLEANERS AIR SCRUBBERS AIR FILTRATION SYSTEMS DUST CHEMICAL ODOR CONTROL
Why not set a new year's resolution to provide you and your family with cleaner indoor air?
Improve you and your family members' health, reduce your exposure to dust , chemical household fumes, gases, odors, and fragrances – breathe cleaner air, feel better, rest better, help your body build up and strengthen your immune system.
Make your home a healthy home.  A healthy, productive work environment includes clean indoor air. 
Dust and pet allergies- dust mites, animal / pet dander, seasonal allergies, pollen, mold spores, MCS or multiple chemical sensitivity issues, cigarette, cigar smoke odors, and other indoor air related issues (particulate matter or chemical gas / fumes / odor related problems) can be helped with the use of one or a combination of our air filtration, air cleaner, air purifier products. | home & office products |
Virus, Mold & Bacteria Protection


Customize your air purifier with a UV light to provide additional protection from viruses, mold and bacteria.
Activated Carbon Blend
Exec Blend: Our Exec carbon is our general-purpose blend, ideal for trapping a wide range of airborne chemicals, gases and odors.
Vocarb Blend: Our Vocarb carbon is our boosted blend, offering a more aggressive removal of hard-to-trap airborne chemicals, gases and odors. This blend is best suited for newly renovated environments, unknown contaminants and/or formaldehyde.


Custom Blend: Have an unusual IAQ problem? Let us customize the perfect carbon blend solution!
Filter Depth
A unit's filter depth is key to its adsorption capacity. Customize your unit with a 2.5" (regular), 3" (deep or "D") or 3.5" (extra deep or "DX") carbon bed filter to maximize its chemical-adsorption efficiency.
International Voltage / Power / Plug
Available in both Voltage: 115/60Hz or 230/60Hz - 1.3A

AirTube Portable Series
Desktop, Tabletop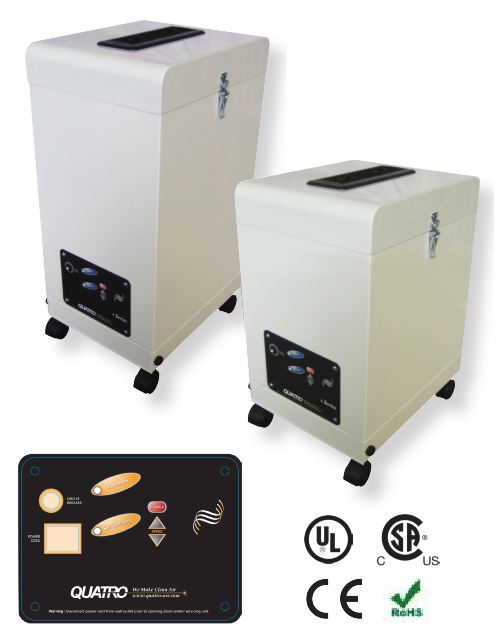 Home and Office Series Air Filtration System Hepa and Activated Carbon Chemical Filter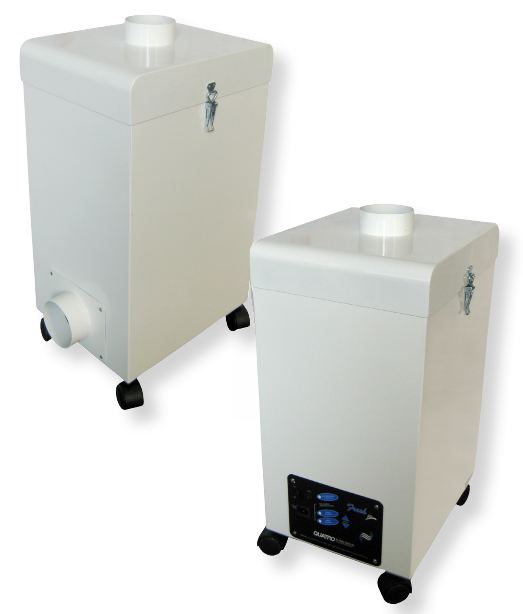 Central Air, Whole House, Air Filtration System connects easily to any ducted central furnace system to filter the air in the entire home
Contact Us
Toll Free: 1-888-395-0330 or 1-800-626-0664 (North America- Continental USA and Canada)
Fax: 1 (419) 710-9876
Outside of North America: 1 (514) 421-0658
You may also fax to us your information request: eFax: 1 (419) 710-9876